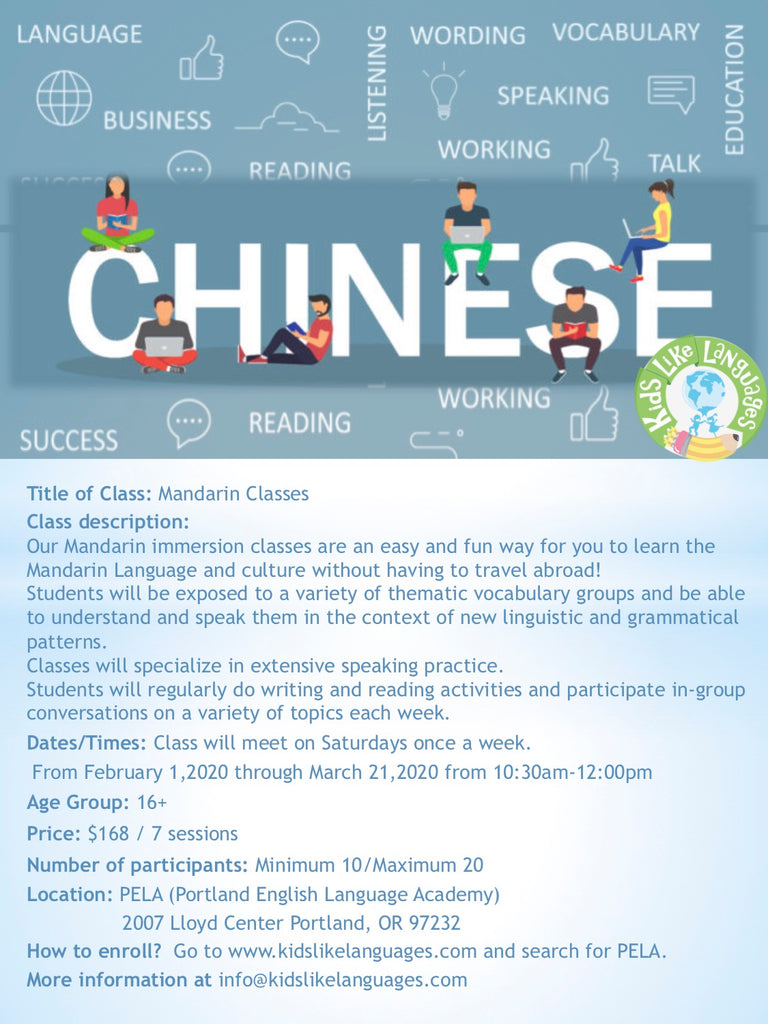 Saturdays, February 1, 2020 thru March 21, 2020 from 10:30am to 12:00pm
Students will learn Mandarin through fun and engaging activities.
Students learn best when they actively participate in the classroom. Our lessons are filled with art, music, games, gestures and everyday situations to promote fluency and cultural awareness.
You will have the opportunity to use their language skills to prepare them for future interactions in the real world.