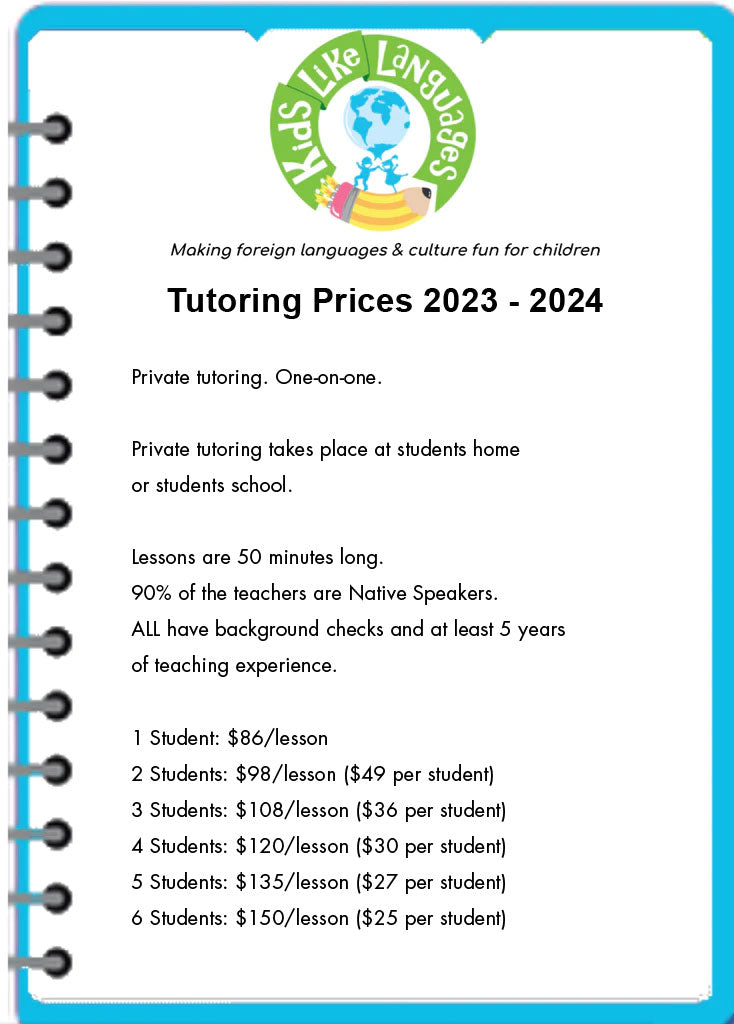 We offer weekly one on one and small group online tutoring lessons in Spanish, French, Mandarin, among others.    
Your Children will learn languages and cultures through games, sports, and arts. 
Our Highly qualified native languages-speaking teachers are eager to make sure you don't miss a beat!
90% of the teachers are Native Speakers. 
ALL have background checks and at least 5 years of teaching experience.
If you are interested in languages you don't see below, or have any questions about scheduling, please add your comments at the bottom of the form or you can email us here