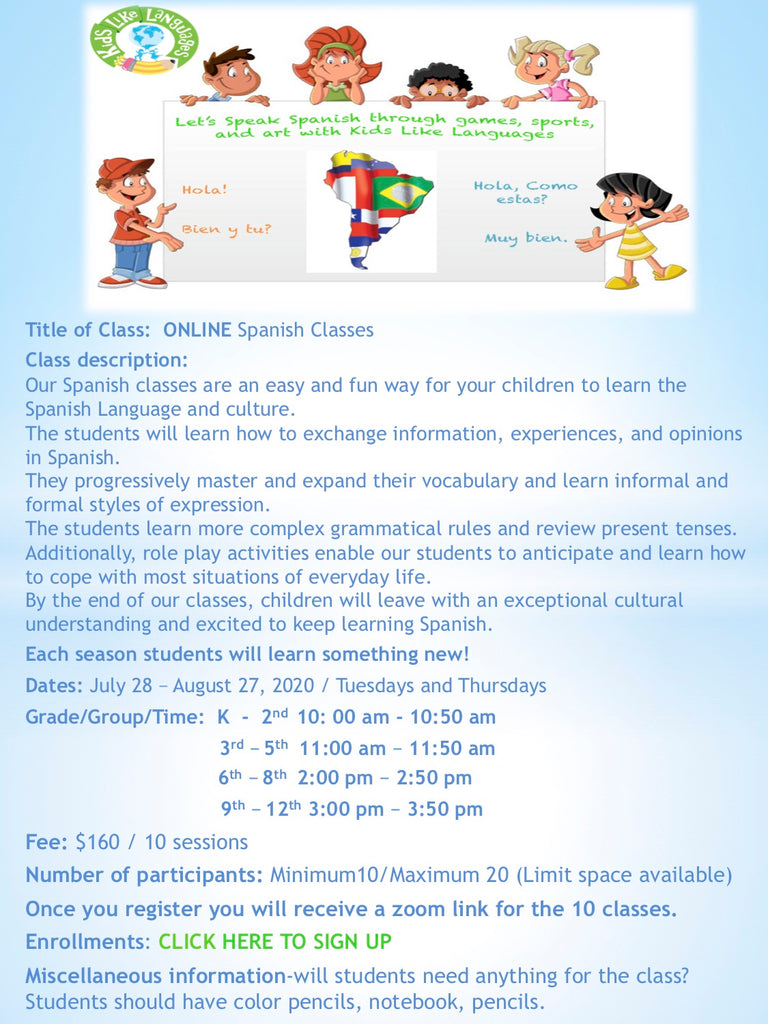 Tuesdays & Thursdays from July 28 - August 27, 2020  
K- 2nd  / 10:00-10:50am
3rd - 5th / 11:00am - 11:50am
6th - 8th / 2:00pm - 2:50pm
9th - 12th / 3:00pm- 3:50pm
The students will learn how to exchange information, experiences, and opinions
in Spanish.
They progressively master and expand their vocabulary and learn informal and
formal styles of expression.
The students learn more complex grammatical rules and review present tenses.
Additionally, role play activities enable our students to anticipate and learn how
to cope with most situations of everyday life.
By the end of our classes, children will leave with an exceptional cultural
understanding and excited to keep learning Spanish
Enrollments are through Oregon City  School District.